What people are saying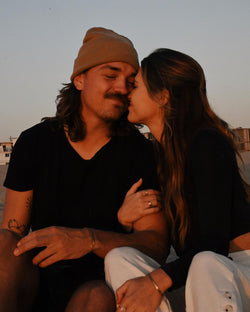 Cealynn & Dean
@caelynnmillerkeyes
Dean got us matching bracelets that have the coordinates of Paradise Beach, where our relationship first started when he asked me to be his girlfriend. It's one of the cutest gifts i've ever received.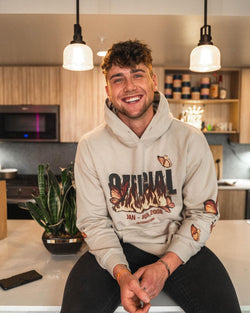 Harry Jowsey
@harryjowsey
I wear my jewelry from Customcuff every single day. Such a meaningful piece of jewelery, and a reminder of where my life changed. Mint concept!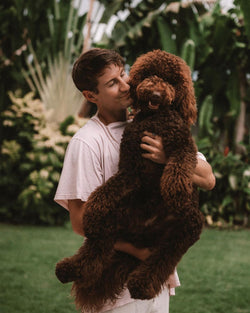 Jack Morris
@doyoutravel
I absolutely love Customcuff! Got my girlfriend Lauren matching bracelets with the coordinates of where we first met, such a cool concept!
You Might Also Wonder
YES! Our products will never fade, tarnish or lose its colour - even when exposed to sweat and heat, in the shower, sea or pool - So dive in! We use the highest quality 316L Stainless steel, 18k gold and sterling silver for all our products.
Yes! We ship to most countries in the world. Packages shipped to international addresses generally take 5-10 business days to arrive after your order is processed. Note that often orders will be passed to and delivered by your country's local postal service.
You can adjust the cuffs by the two flexible metal ends. They are high-quality and flexible, so they will not break under any circumstance. Our cuffs will fit any wrist size, they're perfect for him & her! All our other bracelets are adjustable as well. Our custom bar necklace comes with a 55cm chain, but we sell 65cm chains as well (simply search "necklace chain"). For ring sizes please refer to the ring size guide on the Custom ring product page.
Customized Chain
Very satisified with the result
2x silver custom cuff.
Really glad to have received my order after the issue of not being delivered happening but I can say that I am very pleased with the product. plain and simple, but incredibly special and meaningful (exactly what I was looking for).
However when I payed the fee to re-send my product (which I think it's unfair, it said 'wrong address fee', even though my address was correct in the first place), they had a special offer for a "extra gift" so I paid extra for that and I never received it. I was so fed up with chasing my order around from before that I didn't even bother contacting about this one, so I lost out on money.
Definitely a really lovely product, my partner loved the anniversary gift... but won't be ordering again.
Good quality and precious detail for a special day
Thank you for everything
thanks for good customer service and good product. I am very satisfied with everything.